Typical. I've got no money but I've seen so many things I'd like that would be perfect for certain upcoming social events. I'm taking to this here blog to do a spot of cosmic ordering, in the hope that by visualising being the owner of these beauts, they'll somehow find their way to my door via the postman.
First up, some River Island goodies. I just love these little gold stud earrings (I like Granny-chic!):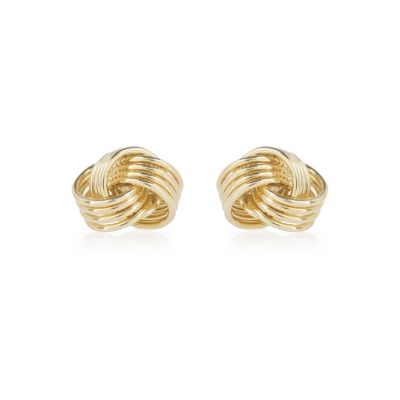 Gold tone knot stud earrings
£2
River Island
I saw this lace cream top while doing some internet 'window shopping':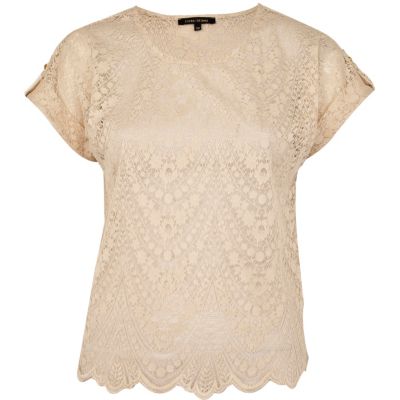 Cream scalloped hem top
£

25.00 River Island
I spied the following pair of leggings on one my friends and immediately wanted them; they have ribbed panels down the sides and look AMAZING on: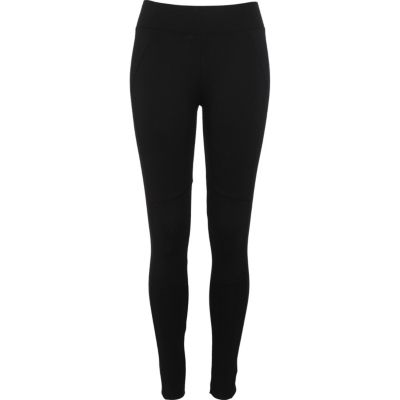 Black ponti ribbed seamed leggings
£

20.00 River Island
And then I spotted these pale pink textured bad boys on New Look's website...
Textured Cut-Out Platform
£
29.99

New Look
So now I've got serious clothing envy and NEED THE ABOVE ITEMS. I bought a hair doughnut thingy for
£

1 in Primark yesterday and I've been experimenting with that, and I desperately want to wear my hair in a big fat bun with these clothes and shoes, with subtle false lashes and black liquid eyeliner. Bah.
Perhaps I'm too materialistic and a slave to consumerism, but I can't help but think that if I can get my hands on these goodies I will be transformed. Rather than feeling like the perpetual ugly duckling who doesn't help herself by wasting money in Primark on things that inevitably fall apart/don't fit properly (I had to return five items yesterday. Five!) when she could be spending her money on INVESTMENT pieces, things that will withstand wear and tear, things that will fit properly and make her feel like a princess.
While I'm on this downward spiral into Disney fantasy and consumer consumption, it's occured to me that the only time I've ever worn something that made me feel like I wasn't the ugly duckling but could quite possibly be a princess version of myself was when I wore a beautiful floral maxi dress at the BBQ I threw the summer before last. I LOVED that dress. I still do. I want to replicate that feeling WITH THE ABOVE ITEMS.
I have this constant nagging fear at the back of my mind, a fear I've carried around with me for all of my adult life, that if I ever get to plan a wedding I won't ever find 'the one'. As in, the dress, the perfect dress. It makes me feel quite queasy just thinking about it. I'll be trundling down the aisle in something awful, something that doesn't fit and that breaks and that looks hideous in photos.
Anyway. Rant over. Now to think of a way to fund the above. I won't sleep until I've clicked the 'place an order' button!