There are SO MANY THINGS I want from River Island at the moment! Taking a break from studying, I visited River Island's website and spotted so many cute skirts, dresses and jackets. I'm seriously lusting over so much, so here's a little selection. Roll on payday!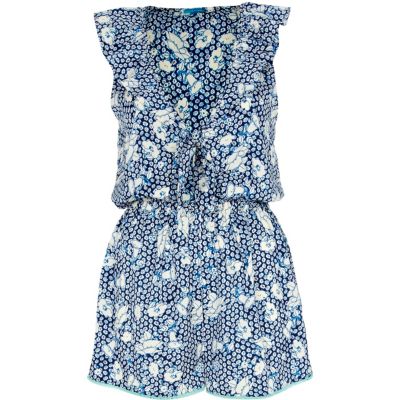 Blue floral playsuit £18
I've never worn a playsuit before but this one is so cute, from the blue colour to the floral print and floaty fit. I like the v-necked front, making it wearable during the day with a vest top underneath if desired, and for evening without!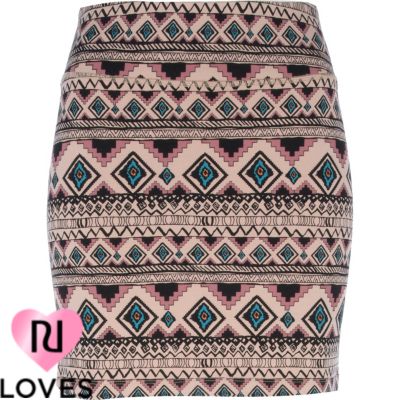 Pink Aztec print mini skirt £15
I'm so happy that this skirt is only £15 as it means it's in my price range! I'm a fan of pink and neutrals and I really like the Aztec print. I want to start wearing skirts now that it's warmer outside, and printed ones seem easy to dress up and down. I'm going to have to try this beauty on next time I go shopping.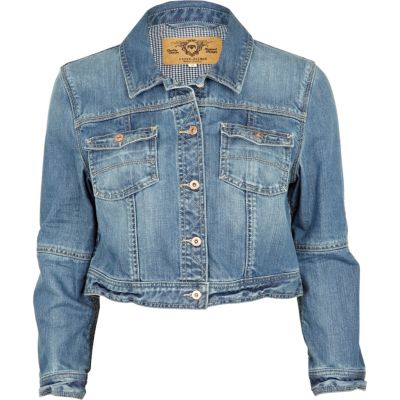 Mid denim crop jacket £45
I really really REALLY want a cropped denim jacket, as well as a pastel coloured blazer and a black leather jacket, although I'm not sure I can afford to part with £45 on one item :s It is really nice though, and would go with everything (such as the playsuit and skirt above..!) So I guess I could count is as being an investment buy. Cost per wear would be peanuts!
Pink skinny trousers £20 on sale!!!
These are on sale for £20! I need them in my life! I've wanted some colour-pop jeans for ages, and I love light pink. I'm not sure if they'd be acceptable work wear, BUT I could always test them out and see if anyone says anything. *Sigh* these are gorgeous.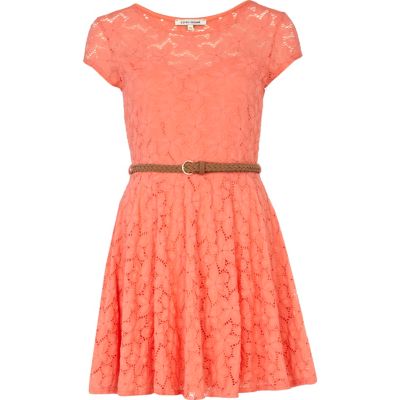 Lace belted skater dress £35
As well as skirts, I really want to make more of an effort to wear dresses, especially as they're so easy to wear; all you need is a jacket (hello cropped denim!) and some pumps and you're good to go.